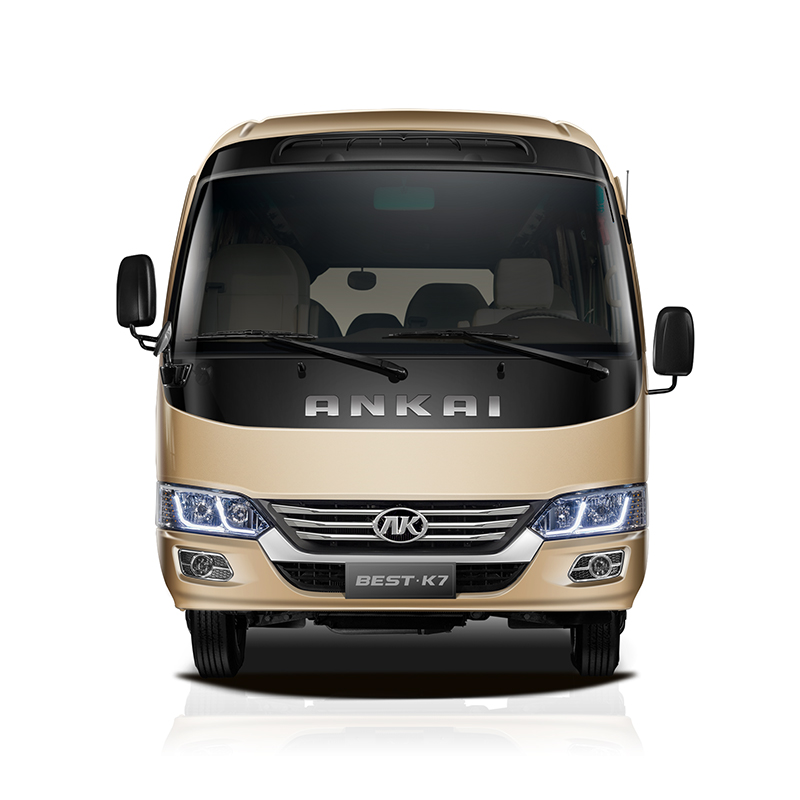 Safety
Highly integrated controllers
Vehicle system-level EMC design
6-level protection design for high voltage system of vehicle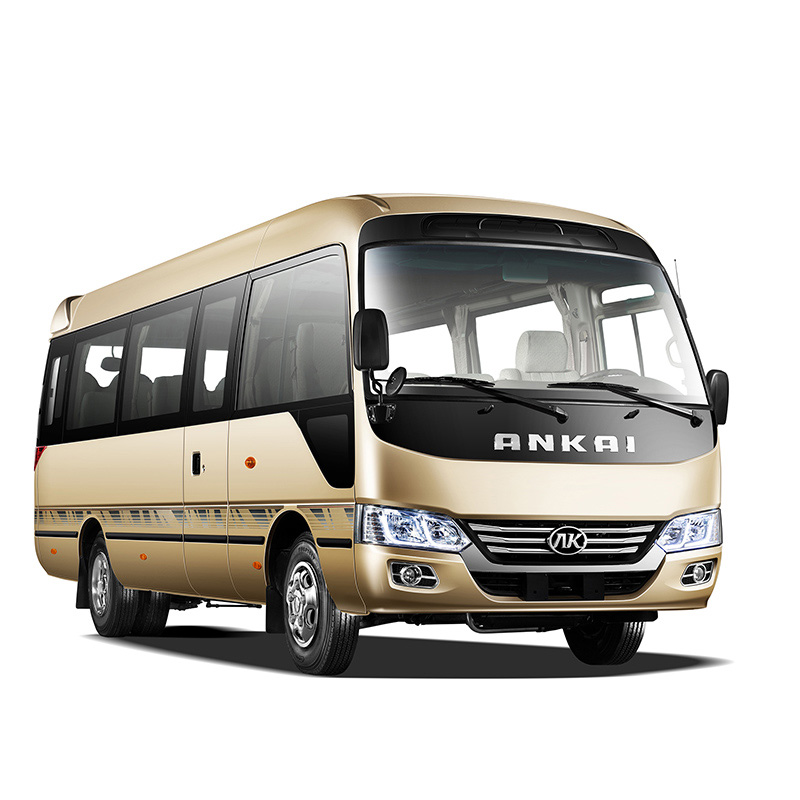 Reliability
Wading depth protection: wading test at 5~10km/h in 30cm deep water
IP67 high protection grade design
Isolation between battery and passenger compartment
Charging contactor seizure protection and temperature control
Vehicle brake override system
Vehicle steering priority system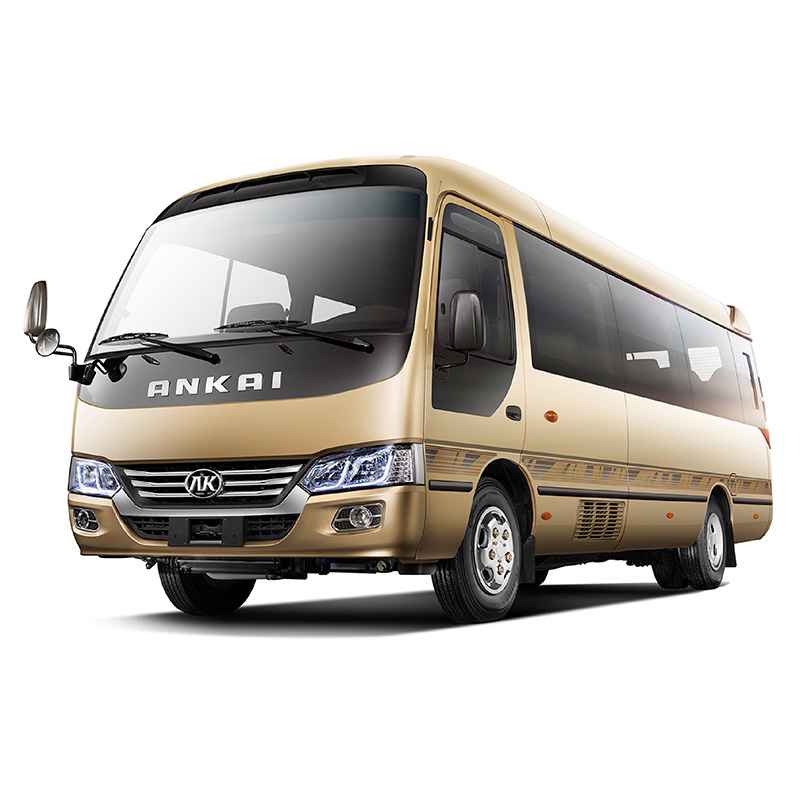 Energy saving
Independent permanent magnet synchronous drive motor
Permanent magnet synchronous steering system
Permanent magnet synchronous inflation pump system
EBS braking energy recovery control system
Cruise vehicle power system optimization and matching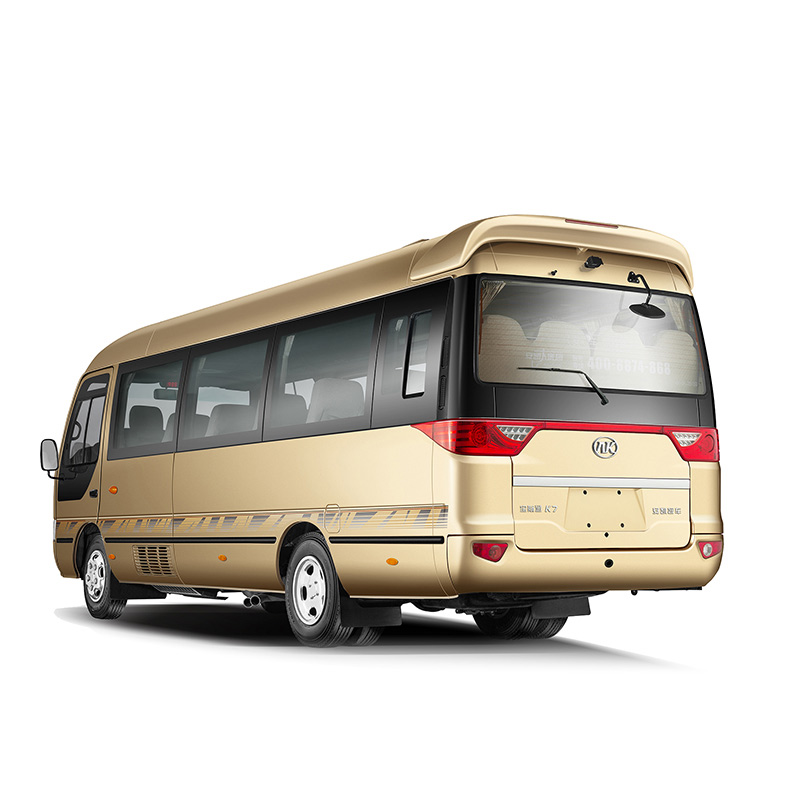 The elegant and fashionable all-new exterior modeling integrates the modeling style of Ankai bus to incorporate both fashion and elegance.
The new diamond-shaped headlamp and the daytime running lamp with built-in light tube structure are full of sense of fashion and science.
The ruby rear lamp with all LED light sources is designed from car-style processes in overall structure.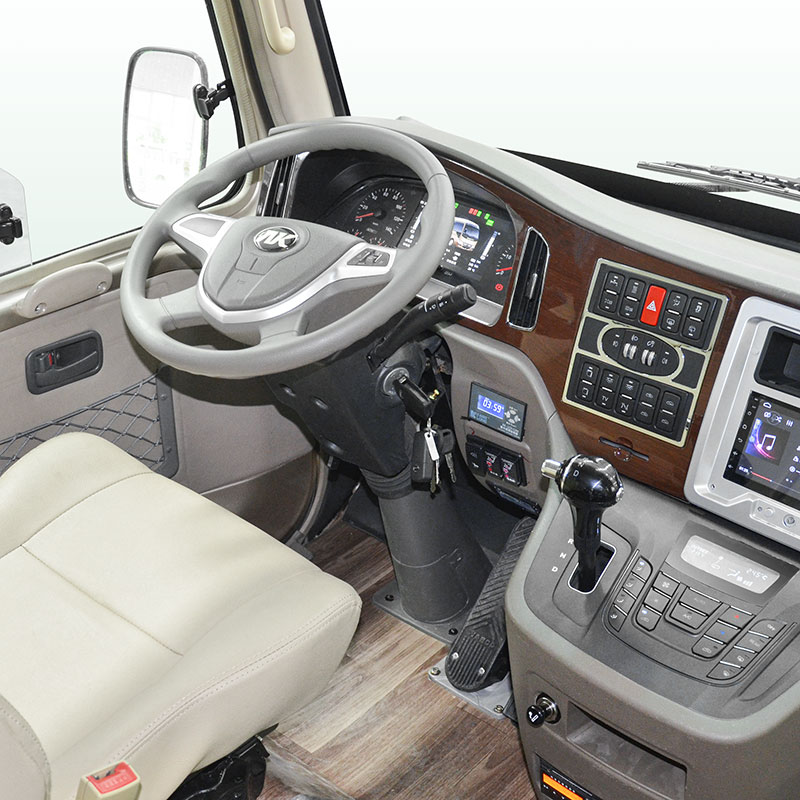 With the absorption of car-style dashboard design concept, Best was designed all-new car-style dashboard
and applied the same car manufacturing processes to improve the dashboard quality comprehensively.
The overall design of the humanized control console integrates the sense of technology and beauty,
with every button easily accessible to the driver.
Main Parameters
| | |
| --- | --- |
| Dimensions(mm) | 7145×2040×2725(2785) |
| Seats | 19+1(10-20) |
| G.V.W(kg) | 8200 |
| Front/rear Suspension(mm) | 1150/1845 |
| Wheelbase(mm) | 4150 |
| Maximum Speed(km/h) | 100 |
| Working Condition Mileage ( With A/C/No A/C)(km) | 280/350 |
Main Configurations
| | |
| --- | --- |
| Lithium Battery | Battery Power 140.95kwh |
| Motor | Power 80/150KW |
| Motor Controller | Five-in-one controller |
| Vehicle Controller | AKECU-1 |
| Suspension System | Leaf Spring Suspension |
| Front Axle | Front Axle 3.5T/Disc Brake |
| Rear Axle | Rear Axle 5.5T/Disc Brake |
| Service Brake | Double circuit pneumatic brake、Self-adjusting arm |
| ABS | YES |
| Steering System | Power Steering |
| Tires | 215/75 R17.5 |
| Body Frame | Semi-Monocoque |
| A/C | Built-in A/C, cooling capacity14000w |
| Heater | Optional |
| TV | Optional |
| Passenger Door | Pneumatic Swing Door |
| Others | Vehicle Electrophoresis、glass sunroof、Reversing monitor、Multimedia machine |