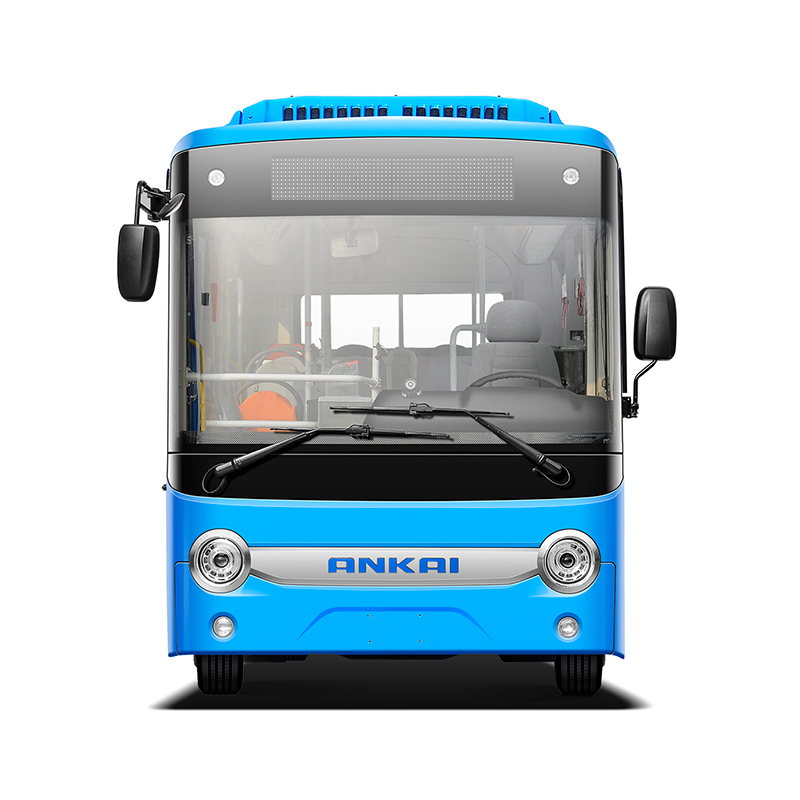 The appearance of the whole vehicle adopts cute style design, the overall lines are round and full,
and the new electric body structure design is adopted, which has high body strength and good passive safety performance;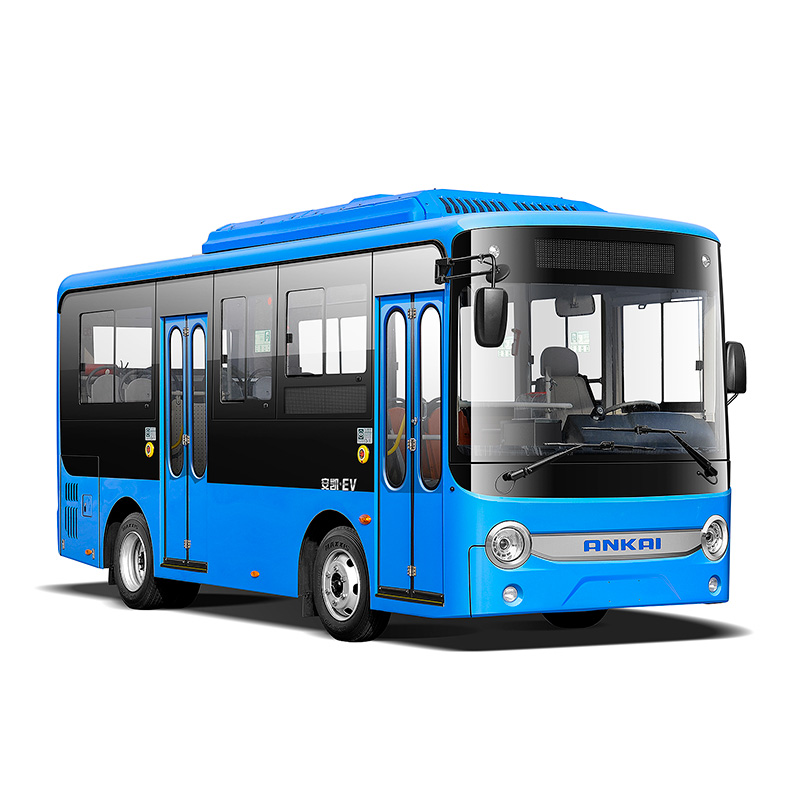 In bus operation, buses with a length of about 6 meters are not only the main operating vehicles in small and medium cities,
but also the first choice for branch lines and microcirculation lines in large cities.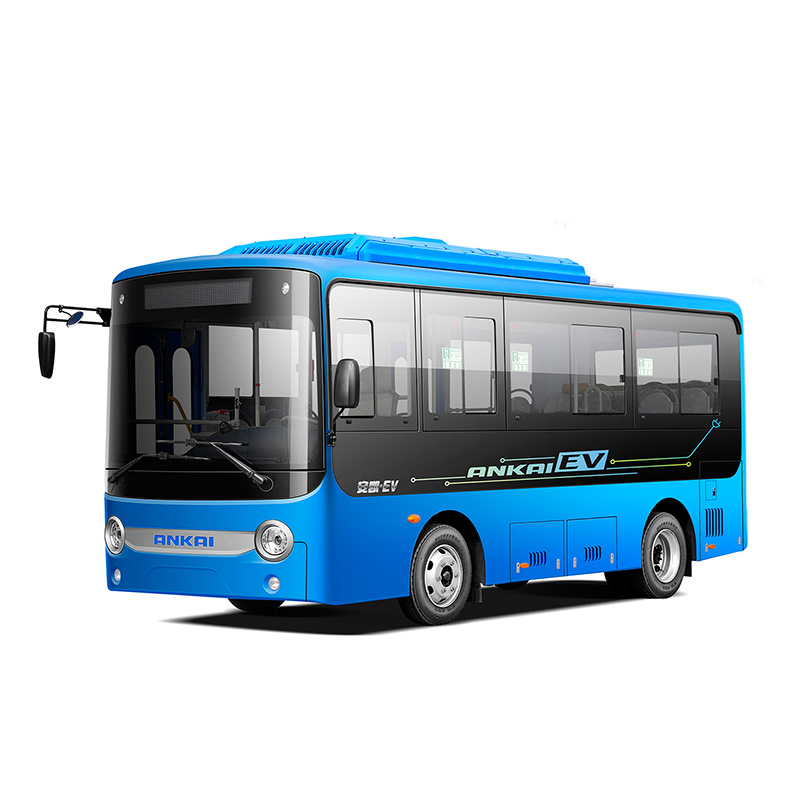 The 6-meter bus has inherent advantages in terms of turning coefficient and road occupancy,
and will be the main bus force to supplement capacity in future cities.
With a small and exquisite body, short front and rear overhang, and a narrow body design concept,
Ankai G6 has a higher mobility than ordinary buses,
and can pass more flexibly even when meeting cars on narrow urban and rural roads.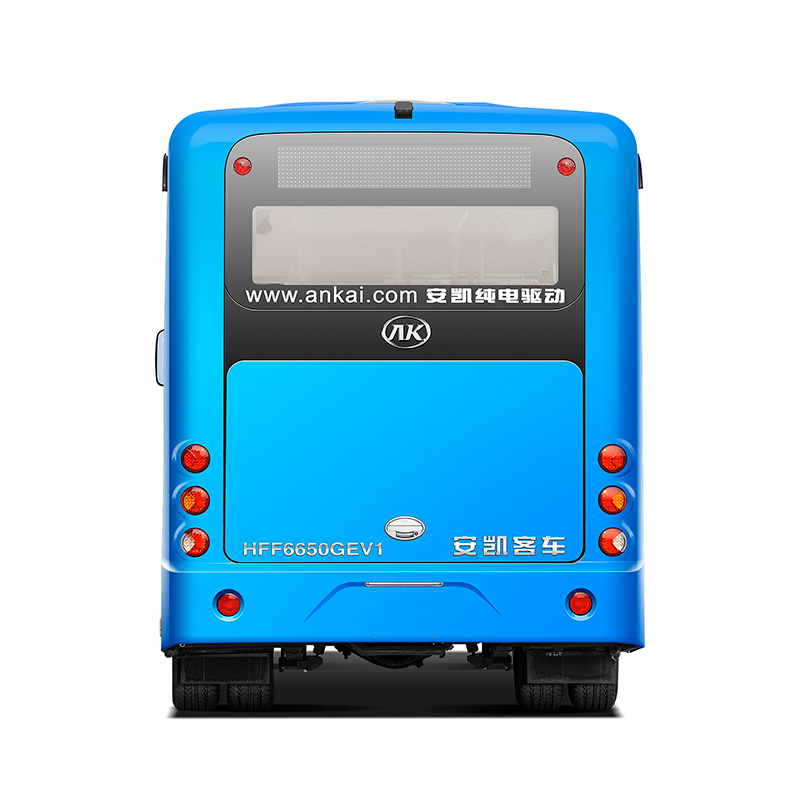 It adopts high-efficiency permanent magnet synchronous electric drive system and lithium iron phosphate power battery,
which has the advantages of safety, reliability, high efficiency and energy saving, and intelligent control.
Through the intelligent management of vehicle control, motor drive, and energy management,
as well as the precise optimization of control strategies, the vehicle's power, economy and comfort can reach the best balance.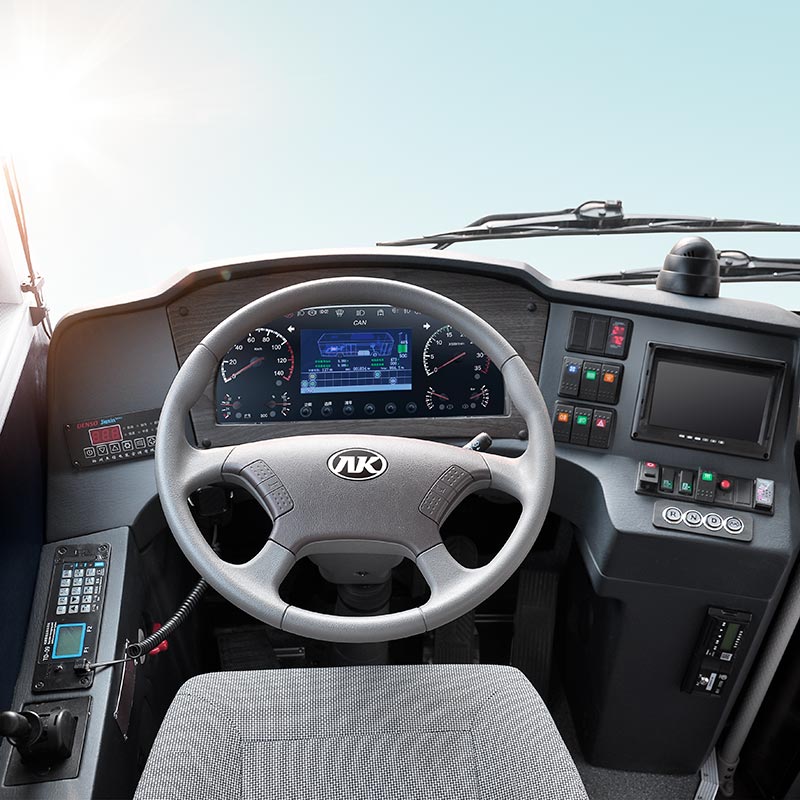 Ankai G6 adopts stepless speed change, smooth and stable, simple operation, easy for bus drivers to drive;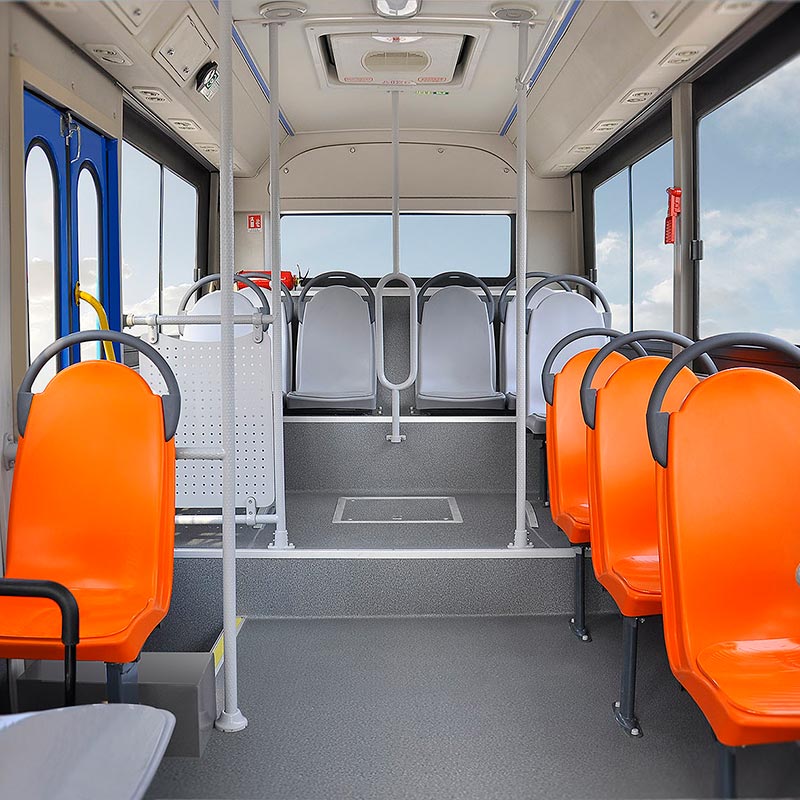 G6 adopts a longer wheelbase design to maximize passenger space, and the internal space is spacious and bright.
Main Parameters
| | |
| --- | --- |
| Dimensions(mm) | 6540×2100×2870,2970 |
| Seats | 45/10-17 |
| G.V.W(kg) | 8990 |
| Front/rear Suspension(mm) | 1740/1600 |
| Wheelbase(mm) | 3200 |
| Working condition mileage ( With A/C/No A/C)(km) | 210/280 |
Main Configurations
| | |
| --- | --- |
| | |
| | |
| | |
| | |
| | Leaf spring suspension/Front 3 Rear 4 |
| | Front Axle 3.5T/Disc Brake |
| | Rear Axle 5.0T/Drum Brake |
| | Double circuit pneumatic brake、Self-adjusting arm |
| | |
| | Electro-hydraulic steering |
| | |
| | |
| | Overhead A/C、Cooling Capacity 14000W |
| | |
| | |
| | |
| | Vehicle Electrophoresis、Reversing monitor |