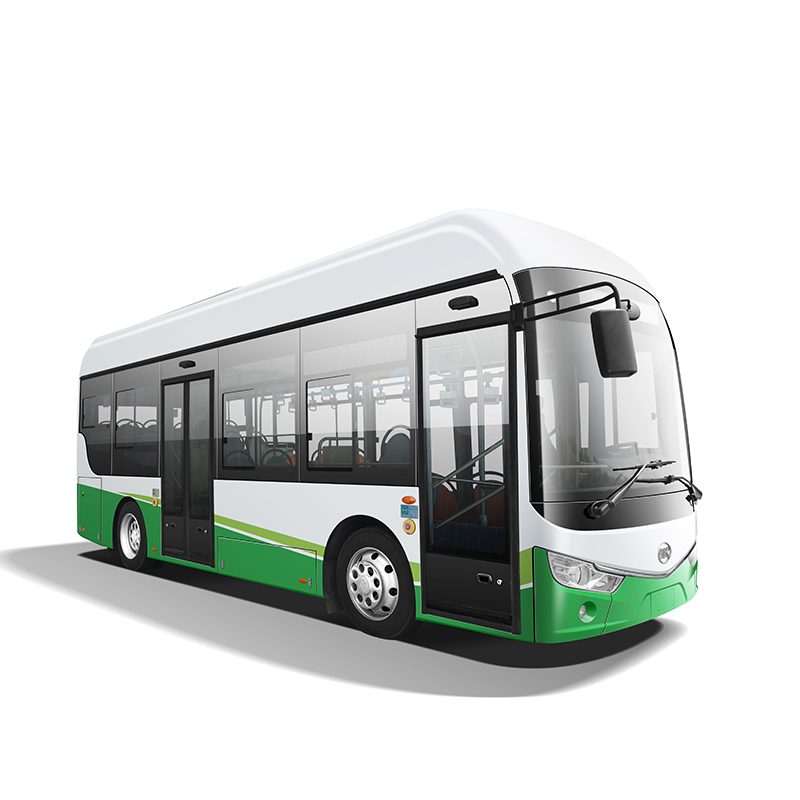 Traditional fuel buses basically use fossil energy, and carbon emissions exist
in the process of operation, manufacturing, and recycling.
Hydrogen energy is a secondary energy source with diverse sources, clean, low-carbon, flexible and efficient,
and is known as the ultimate energy source for mankind.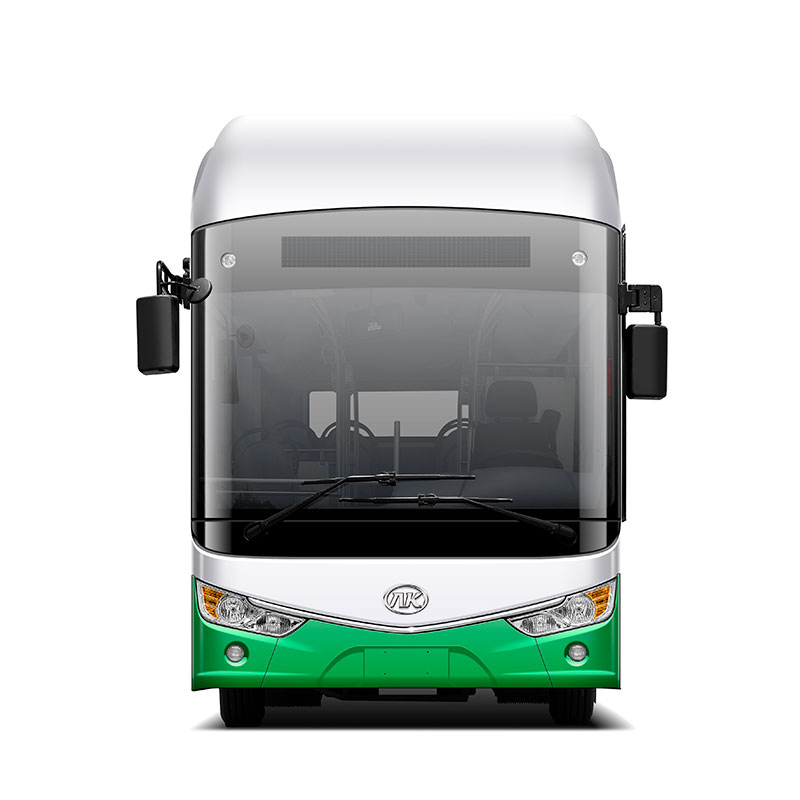 As Ankai's third-generation hydrogen fuel cell bus, it is built on monocoque structure platform.
Its fuel cell system has the advantages of highly integrated customized design,
optimized system matching, and minimal system architecture design.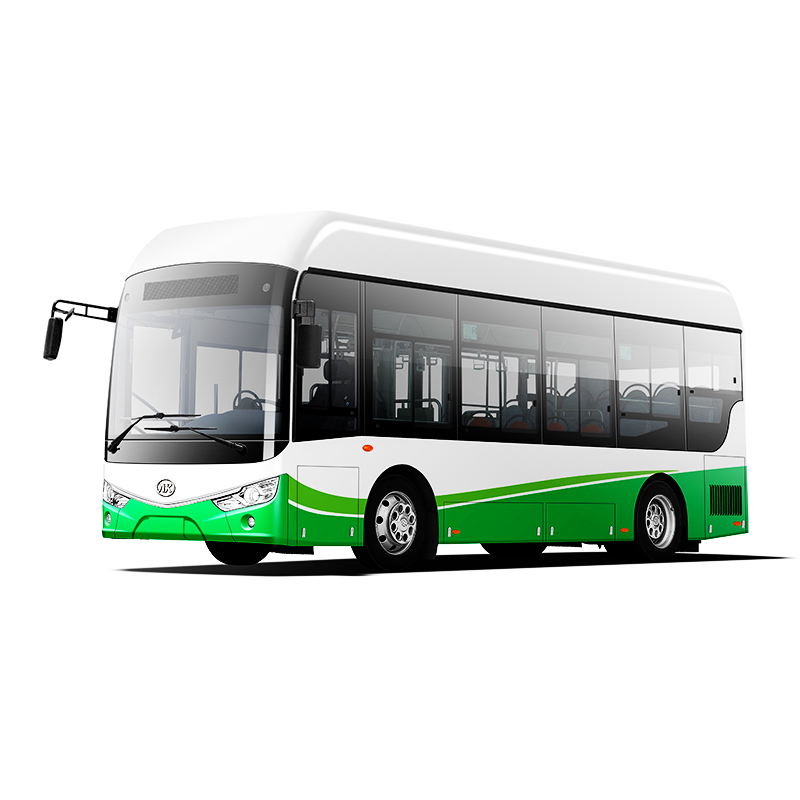 The bus can achieve a coordinated balance in terms of power, economy, and comfort.
It is the best carrier for creating an innovative, green, harmonious, and coordinated development concept city.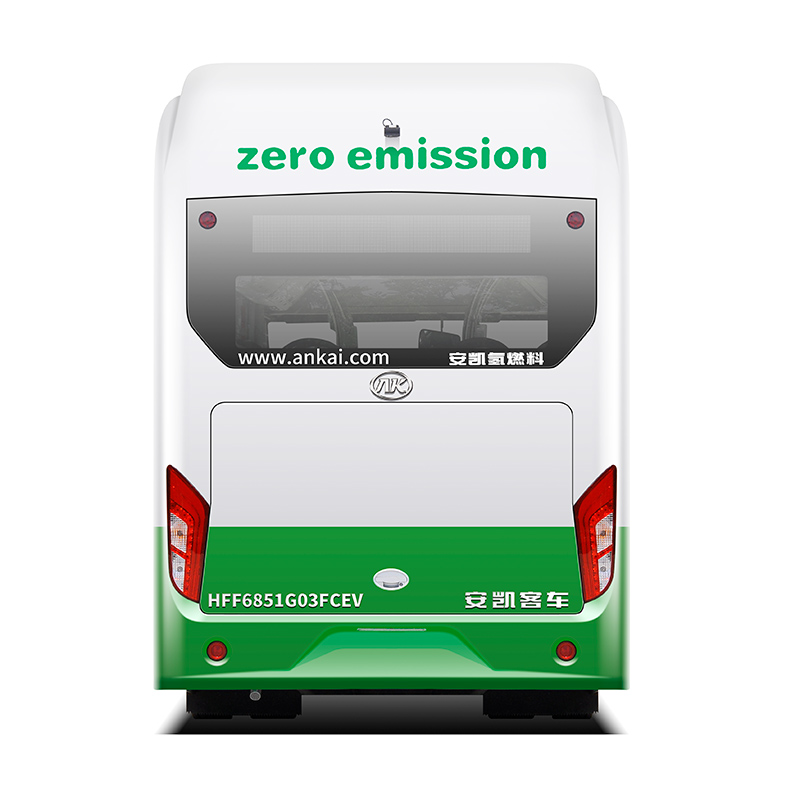 The hydrogen fuel energy conversion process of Ankai hydrogen fuel buses does not involve combustion,
has no mechanical loss, and has a high energy conversion rate.
The products are only electricity, heat and water vapor, and no other polluting emissions exist.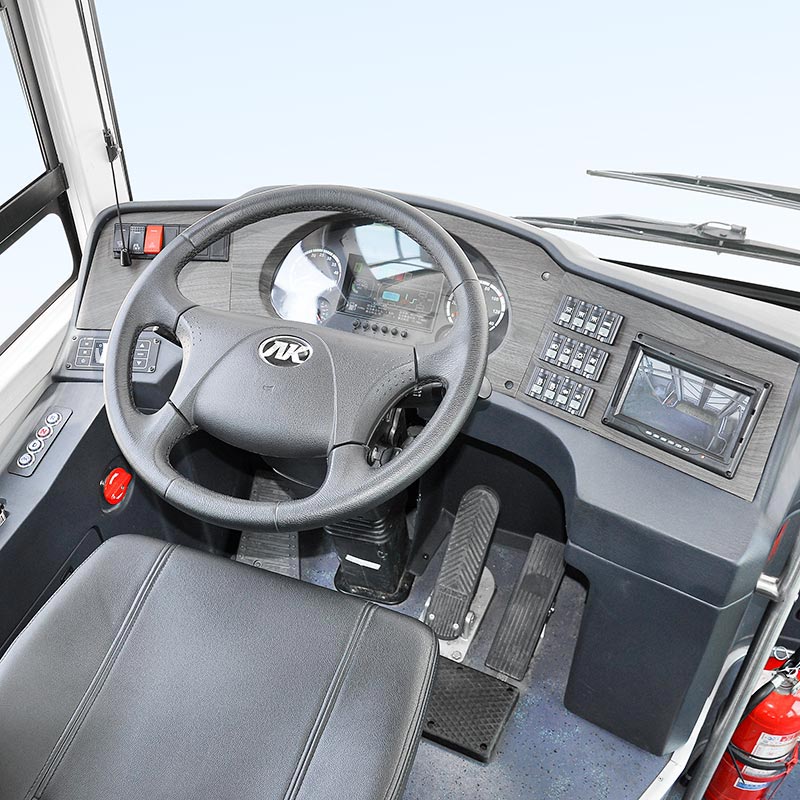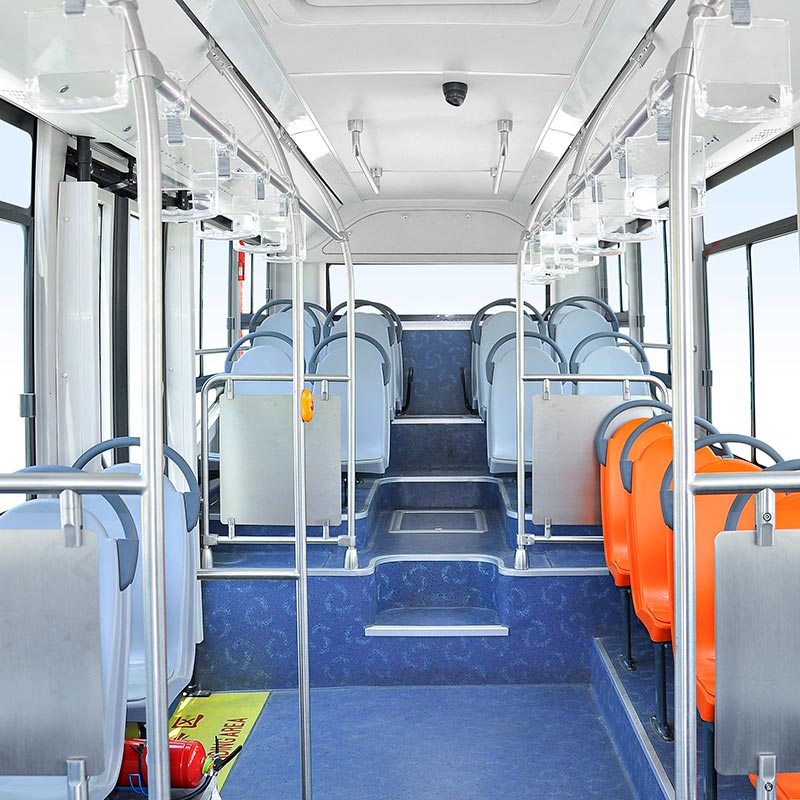 Main Parameters
| | |
| --- | --- |
| Dimensions(mm) | |
| Seats | |
| G.V.W(kg) | |
| Front/rear Suspension(mm) | |
| Wheelbase(mm) | |
| Working condition mileage ( With A/C/No A/C)(km) | |
Main Configurations
| | |
| --- | --- |
| Lithium manganese battery | |
| Motor | |
| Motor Controller | |
| Vehicle Controller | |
| Suspension System | |
| Front Axle | Front Axle 7.5T/Disc Brake |
| Rear Axle | Rear Axle 13.0T/Drum Brake |
| Service Brake | Double circuit pneumatic brake、Self-adjusting arm |
| ABS | |
| Steering System | |
| Tires | |
| Body Frame | |
| A/C | Overhead A/C、Cooling Capacity 32000Kcal/h |
| Heater | |
| TV | |
| Passenger Door | |
| Others | Vehicle Electrophoresis、Reversing monitor |