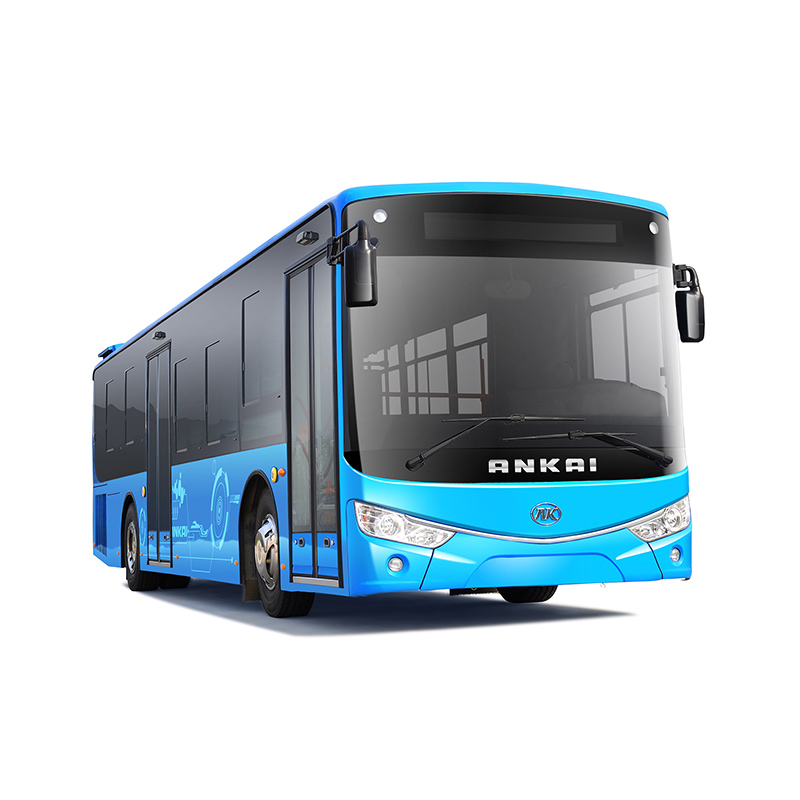 Ultra-low power consumption, longer driving range
The monocoque body structure and the multi-dimensional lightweight design of motors, batteries,
and interior and exterior trims reduce the weight of the entire vehicle.
At the same time, relying on the system integration matching optimization of
the National Electric Bus System Integration Engineering Technology Research Center
to create ultra-low power consumption and longer driving range.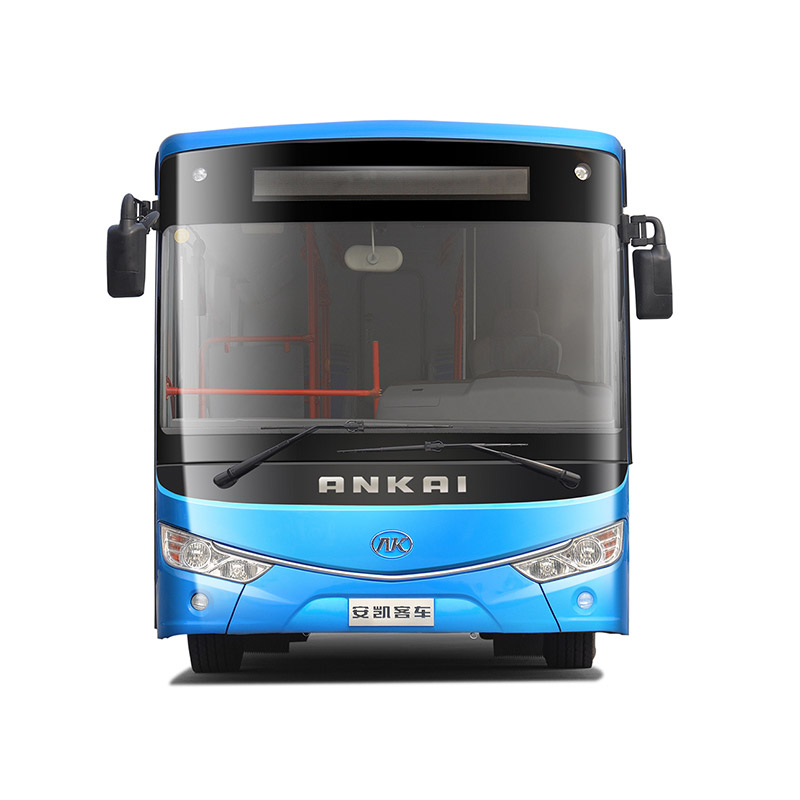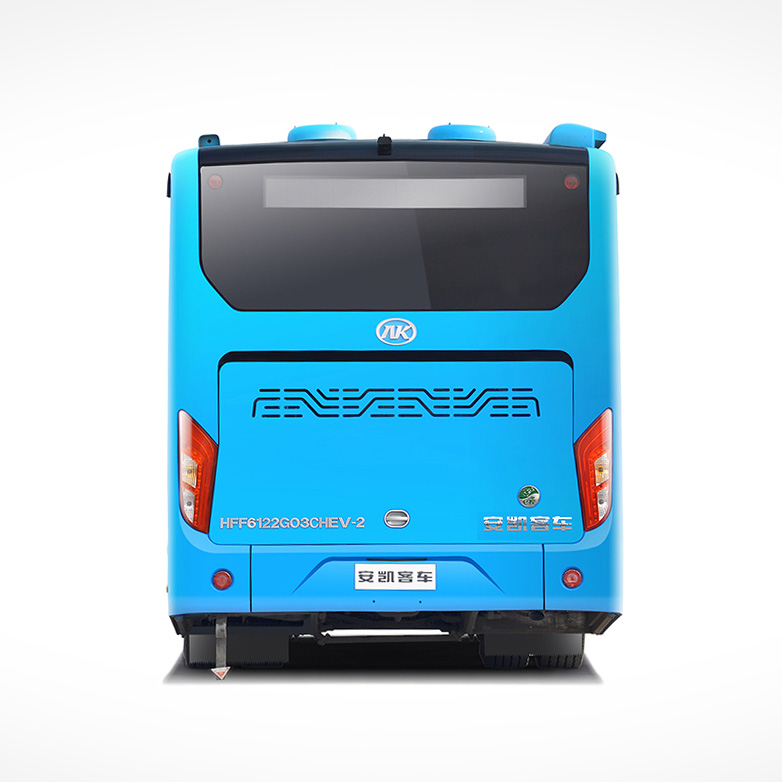 Lead the fashion, inherit the classics
Continuing the classic square tone design, with sharp headlights, openable front face design
and vertical combined rear lights and other innovative details.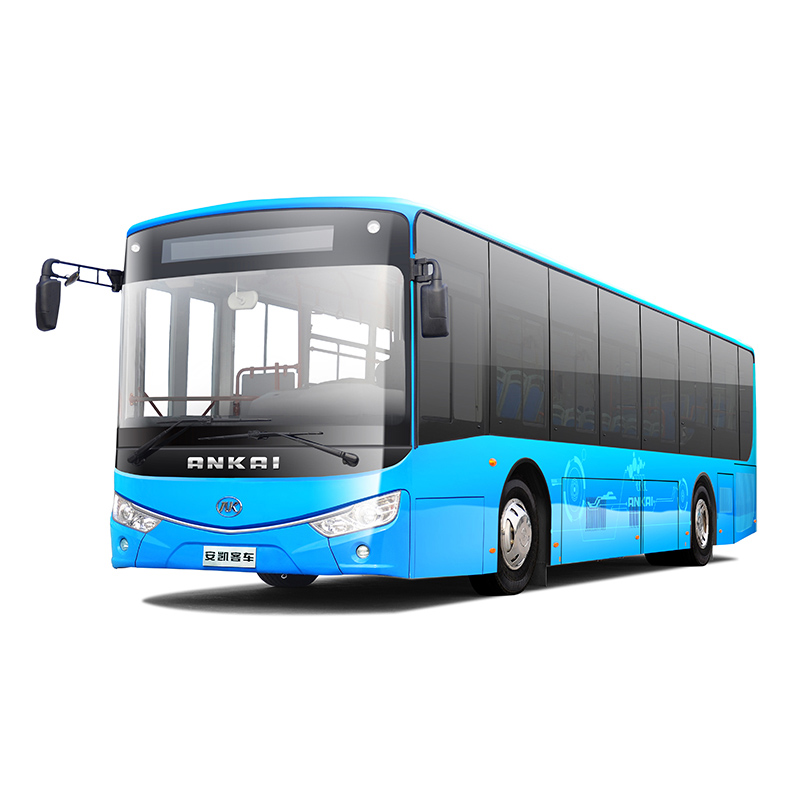 Long wheelbase, large passenger capacity
Ankai G9 has both 12 meters compact body and 6100mm wheelbase, superior passenger capacity surpassing the same level,
with a perfect combination of spacious and comfortable riding experience and dexterous driving experience.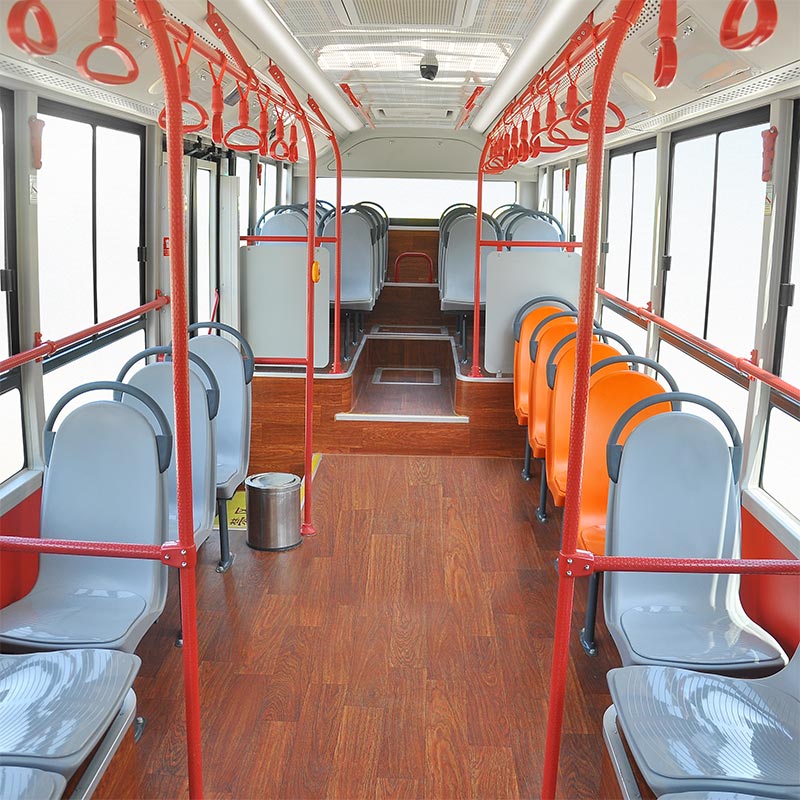 Wide and comfortable interior space
Themaximized interior net height and spacious aisle width
achieve a broader interior space to help the interior air circulation and maximize the space for the passengers.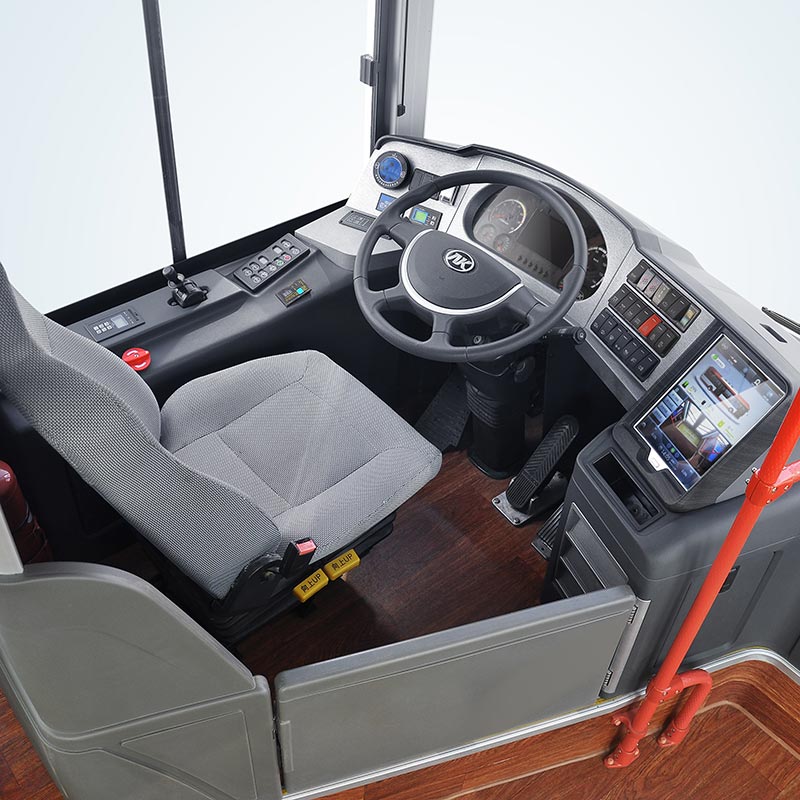 Comfortable driving space
Comfortable airbag seats and reasonable switch layout
make driving more comfortable and operation more convenient
Main Parameters
| | |
| --- | --- |
| Dimensions(mm) | |
| Seats | |
| G.V.W(kg) | |
| Front/rear Suspension(mm) | |
| Wheelbase(mm) | |
| Working condition mileage ( With A/C/No A/C)(km) | |
Main Configurations
| | |
| --- | --- |
| lithium battery | |
| Motor | |
| Motor Controller | |
| Vehicle Controller | |
| Suspension System | |
| Front Axle | Front Axle 6.5T/Disc Brake |
| Rear Axle | Rear Axle 11.5T/Drum Brake |
| Service Brake | Double circuit pneumatic brake、Self-adjusting arm |
| ABS | |
| Steering System | Electro-hydraulic steering |
| Tires | |
| Body Frame | |
| A/C | Overhead A/C、Cooling Capacity 32000Kcal/h |
| Heater | |
| TV | |
| Passenger Door | |
| Others | Vehicle Electrophoresis、Reversing monitor |